Midori idea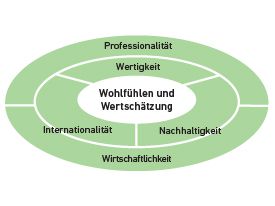 As a small to medium-sized business the Conceptaplan GmbH has been planning and successfully completing innovative ideas for residential real estate in the Rhine-Neckar region for more than 25 years. Based on this experience and our competence we have designed a novel hotel and guest house according to the "Passivhausstandard": midori – the green guesthouse.
Sustainability, quality and well-being have always been our priority. With high-quality materials, environmentally-friendly technologies and customized service, the Midori is carefully tailored to what we considere the ultimate criteria for our projects: your needs.
During the planning phase, we carefully thought over every detail to maximize your enjoyable time in the Midori. Our aim is to secure your comfort and well-being for your life, work and leisure time, in order for you to feel at home with us, be it one night or half a year. We delicately left out what you do not need. Including, of course, out of your bill.
We do look forward to your visit.
The Midori Team